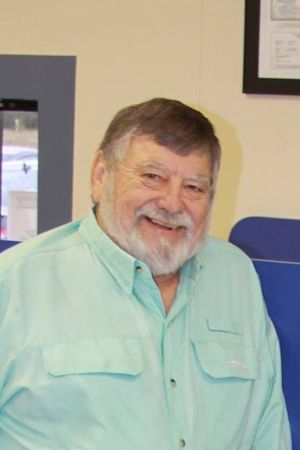 Max D. Tully, RPh., Pharmacist
Max is a longtime resident of Santa Fe, Texas, where he graduated with honors from Santa Fe High School, then continued his education at Tarleton Junior College before transferring to the University of Texas in Austin, completing his Bachelor of Science in Pharmacy in 1964.
Max has served the local community in many facets including President of the Athletic Boosters Club at Santa Fe High School, the founding President of the Santa Fe Jaycees, won national recognition for one of his community service projects, and was named an "Outstanding Young Texan" by the Governor of the State. Max also has a long-standing membership in the Santa Fe Chamber of Commerce and worked aside his wife, Jean Tully, to form the first community library in Santa Fe. He still proudly serves on the Board of Directors for Galveston County Water Improve District.
Professionally, Max was employed by Eli Lilly & Company, as a pharmaceutical sales representative for six years, before opening his own pharmacy in Santa Fe. Max then continued providing care when he joined the Lone Star Pharmacy family at its opening in January of 2015.
He has helped mold and encourage numerous professionals in pharmaceutical care, and mentored the current owner/founder of Lone Star Pharmacy, Dr. Andy McDonald II Pharm.D. Max is also a member of the Texas Pharmacy Association, the United State Pharmacy Association, and the National Community Pharmacist Association. You will not find a person who cares more about his patients and community. His 50+ years of pharmacy experience is invaluable to the Lone Star Pharmacy team, patients and community.