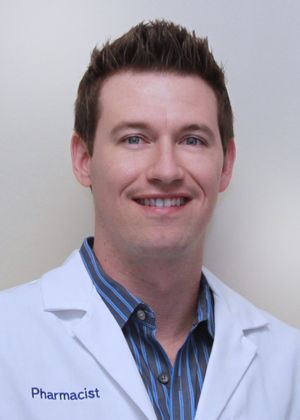 Andy McDonald II, Pharm. D, R.Ph.
Meet Dr. Andrew McDonald II, Pharm.D, R.Ph., your local, born and raised Santa Fe pharmacist and Lone Star Pharmacy owner. Andy's first exposure to the pharmacy world began at the ripe age of 16, as a pharmacy delivery driver and cashier in a small independent pharmacy that was owned by his mentor, Max Tully. He and his staff strive to ensure quality and individualized healthcare. Whether that be one-on- one patient consulting, or making sure the phones are answered by a live person every time. He believes that it's the small things that matter, and he also believes that when you put the patient first, the rest of it will fall together.
After graduating from Santa Fe High School, his love for taking care of others and providing for his community then grew like a wild flower. Andy continued his education at Alvin Community College, then to the University of Houston and on to graduate from Texas A&M Health Science Center College of Pharmacy with his Doctorate in Pharmacy in 2010.
Andy initially went to work for large pharmaceutical providers, until he realized the quality of personal care had been lost. With this realization, he desired to bring back a level of patient care that had been lost by the large pharmacy industry; Andy took a leap of faith on his hometown in January 2015 and proudly opened Lone Star Pharmacy in Santa Fe, Texas. At Lone Star Pharmacy, the priority is the patient.
Andy is a proud member of the Santa Fe Chamber of Commerce, Santa Fe ISD Education Foundation, Texas Pharmacy Association, and National Community Pharmacy Association. He is also a sponsor of the Santa Fe ISD Athletic Booster Club and Team Strong When Weak.